My kind Julian' s CarePage fellow supporter Lisa Brooker wrote:

As founder of the National HUG KinG JuJu Day - I am extending it to Thursday, January 24 at 11:00 CST! I know many of us will be working but we all need to take the time to stop and reflect on all that JuJu has accomplished and taught us over the last few months. We also need to send the Avery family all the LOVE and STRENGTH we can at 11:00 that day.

Please JOIN me and HUG HUG HUG everyone that means something to you and send all the love you can to Texas and to our KinG in
heaven.
Love,
Lisa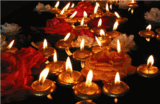 KinG JuJu's favourite color is YELLOW "cause It reminds Me of Sun", so wherever You are today please wear Yellow.
There are over 400 candles from 14 countries lit for Julian just now and If You'd like to light one for our KinG and his dearest just copy and paste the link below to your browser:

http://www.gratefulness.org/candles/candles.cfm?l=eng&gi=juju


Thank You,

Saša